It is possible to build a fairer world while sharpening your employees' expertise!
Employees today are looking for meaningful opportunities to grow and give back. Given the choice, most would prefer to use their skills to help underprivileged populations.
Through the Leave for Change program, you can offer your employees a unique personal and professional development opportunity by providing them the chance to participate in a short term international volunteer assignment. Some fifty employers have already taken this challenge, participated in more than 500 assignments with great success! Cultivate loyalty, commitment and skills development among your employees while contributing to positive, lasting change in developing countries!
Through Leave for Change, employers provide an opportunity for their employees to enhance their skills and performance:
Ability to adapt
Creativity
Innovation
Open-mindedness
Analytical skills
Cross cultural communication
There are many benefits for employers:
Employee motivation
Professional satisfaction
Company loyalty
Talent retention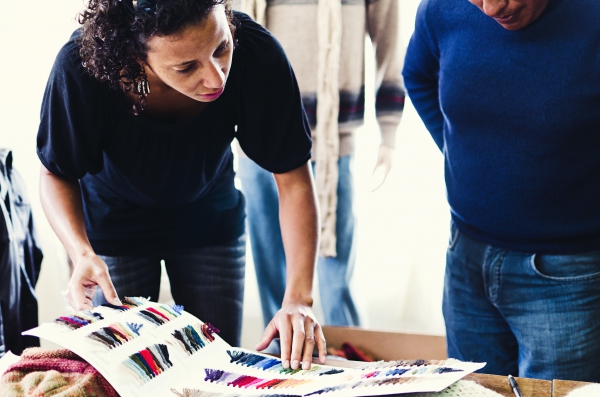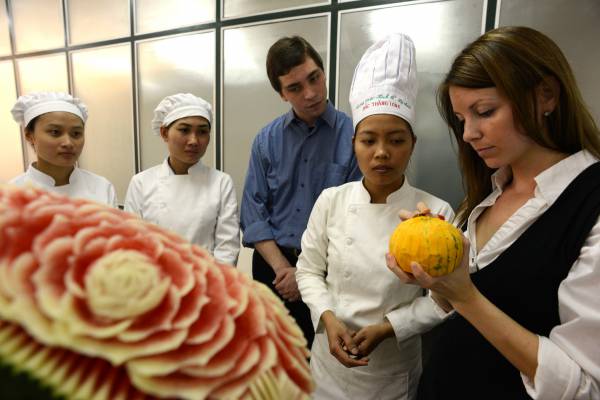 An experience that is much more effective than traditional training!
In terms of cost, research has shown that it is much more advantageous for employees to complete an overseas assignment than to receive traditional leadership training. Canadian business and organizations can also present their participation in Leave for Change as a solid expression of their global corporate citizenship.
An affordable program
Uniterra's partnership with Global Affairs Canada makes it possible for the organization to split the Leave for Change fees with employers in order to offer employees a comprehensive, personalized experience.
---
How does Leave for Change work?

Business and organizations that wish to offer Leave for Change opportunities to their employees must first sign an agreement with the Uniterra program stating the number of assignments they would like to complete each year and the roles and responsibilities of each party throughout the process. Once the agreement has been signed, a promotional campaign for Leave for Change will be launched within the workplace. Positions will be posted on Uniterra's website and interested employees can apply for opportunities that match their skill set and interests. During the recruitment process, candidates will be jointly interviewed by Uniterra program staff and, if desired, the employer's human resources department. The selected candidates will receive pre-departure training and will be welcomed by the Uniterra program team upon arrival in their country of assignment. The Uniterra team will also introduce them to their local partner organization upon arrival. There will be an evaluation at the end of the mandate and a debriefing upon their return to Canada. Employees will then be invited to share their experience at work and in their communities and networks.

Will there be a cost for the employer and the employee?

Yes. The employer and employee are asked to make a contribution to the program.The employer-employee cost-sharing ratio is at the employer's discretion.

Does it take a lot of effort for a company or an organization to participate in Leave for Change?

No. Leave for Change is a turn-key program. Our team handles the details and works with employers every step of the way. The Uniterra program handles all of the logistics in Canada and overseas. The employer's responsibility includes the signing of an agreement, promoting the program internally, participating in the selection of candidates (if desired) and supporting employees as they share their experiences when they return from their assignment.

Can an employee sign up directly with Leave for Change?

No. The corporate volunteering stream of Uniterra is based on a partnership between the employer and Uniterra. The employer should be involved and supportive of the employee's participation in the program. While an employee cannot sign-up and participate independently in this stream, he or she is welcome to independently explore other volunteer opportunities in Uniterra.
Everybody should live a similar experience! I have gained an appreciation for the working conditions NSCC provides and the conveniences we take for granted while working in Canada. The power cuts while working would be a perfect example.
Colleen Mc Innis, NSCC, in Nepal from May 21 to June 20, 2014

As Western staff travel the world to share their expertise and learn about and from other cultures they will be using this slice of the web to share their experiences and insights.