Volunteers and partners work in collaboration
to raise the economical power of women and youth
throughout 14 countries.
Participate in one of Canada's most engaging conferences on global development.

2030 & beyond : Solutions Without Borders

Together, let's build innovative solutions for a future where no one is left behind.

Sarah went overseas to create positive change for thousands of women. Find out how. #EarningByGiving #GetHighered

Discover the inspiring actions of the #OneWorldInAction photo exposition participants who contribute to a more inclusive, equitable and sustainable world, in Canada and overseas.

Development issues, experiences in the field, stories, films and photos – discover the singular universe of volunteers by reading their stories on the Volunteers' Blog!

Learn more about some of the projects that Uniterra volunteers have supported through their fundraising efforts, in Guatemala, Mongolia, Senegal, and Ghana!

We work with Canadian businesses interested in making a contribution to sustainable and inclusive economic development in our countries of intervention.

Cultivate loyalty, commitment and skills development among your employees while contributing to positive, lasting change in developing countries!
Discover our available positions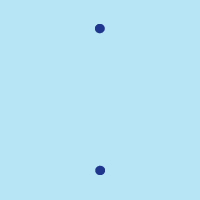 Make a difference
118 POSITIONS AVAILABLE
15 COUNTRIES AWAIT YOU
Put your skills, expertise, and know-how to good use to help build a fairer world. WUSC and CECI allow you to make a lasting commitment to increasing the economic power of women and youth around the world.
Making a donation
Make a change.
Your donation is an important contribution that will support our volunteers and partners to achieve their goals.
No results were found